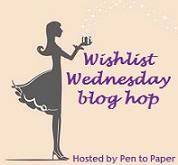 Hi! It is me, Lesa, wishing for a book. I think.
You see the book in question is Zone One, a post-apocalyptic novel about the aftermath of a zombie plague, by Colson Whitehead
Post-apocalyptic novels, I do like.
Zombies, meh... not so much.
Now, no offense to zombies.
It is just that I am not a 'Squee! Zombies!' sort of girl. In fact, my interest in zombies is zilch.
Be that as it may, I have enjoyed the occasional zombie movie/book.
The friendly but misunderstood zombies from the magically punny Xanth books are funny. And The Forest of Hands and Teeth (with traditional unfriendly zombies) is an excellent post-apocalyptic dystopian YA read.
But do I wish to read another post-apocalyptic zombie book?
My interest waned a bit since first hearing about Zone One a couple of weeks ago in a NPR Fresh Air author interview.

image Erin Patrice O'Brien

/

Doubleday

After relistening to the extremely engaging author, Colson Whitehead, discuss his novel and share anecdotes from his childhood and prep school days, I was completely enthralled again.
So yes, I do wish to read this book. And Mr. Whitehead's previous non-zombie literary works as well.
Give a listen. Bet you won't be able to resist his giggle. (Or the fact that the book is a tip of the hat to his favorite sci-fi and horror shows/comics/books from childhood. I can't resist, I love that sort of thing.)
Click 'summary' to read a synopsis and abbreviated companion article.
So, book wishing friends, is Zone One a wish-worthy book? And have you read any Colson Whitehead novels?
Wishlist Wednesday is a bookish linky party hosted by Pen to Paper.