Look what pulled up to my school last Thursday...
The Scholastic Book Fair truck! Yippee!! Isn't that the coolest truck ever?!
For me, this is like the circus coming to town! I'm as jazzed as the kids on the truck.
The book fair can't fit into the library because of a new computer lab taking up library space. Guess where it will be instead?! In the classroom right across the hall from my classroom!! Yee--freakin--haw!!
Can't wait till the book fair officially opens! Friday, while the librarian was setting up, I slipped in for a whiff of new book smell and a little reconnaissance. I spotted some interesting titles already.
Click here to see the books I bought at the Scholastic Book Fair last spring. Consider visiting your local school's book fair-- there are usually cookbooks and other adult books too. Plus, buying helps the school get more books.
If you are into photography, photo meme linky parties are fun. I frequently participate in photo memes over at my everything else blog,
Dusty Us Diaries
, but this week it is Mrs. BG's turn.
Click the buttons to see more colorful photos from around the world.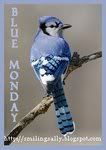 Click
here
for Ruby Tuesday
click
here
for Rednesday